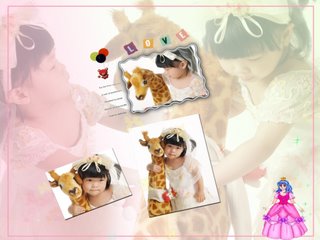 If you know any parents ( or yourself) who would like to have their child's photo taken and designed by professionals , pls contact JOshua tan, 019 266 3002. HIs studio is at Kepong Baru, next to Jaya Jusco.
This is definitely a keep for a lifetime.. they are only 2 year-old once, or 4 year-old once!!!!!
Cherish those moments and capture those expressions with "his" lens !!!!